Now Alex, like many boys loves Lego! It was a no brainer that his party would involve a loosely Lego theme! We booked a hall and had around 20 5 year olds to entertain (thankfully with the help of Mum who is a nursery teacher-phew)!
Lego colouring
As with all parties you don't get everyone turn up at once so we had printed various colouring sheets for the children-these were all found online and there are plenty to choose room. We had a range of the Lego movie characters mainly.
Create a Lego Man
One evening I had a really great time cutting out 20+ Lego figures out of yellow card. I manage to fit 3 on one sheet of A4 to give you a rough size. I had ordered lots of stickers and googly eyes for the children to decorate them with and gave this as an option as well as the colouring. Some of them really came out well and my two are pleased there are plenty left for them to use when we draw and make now.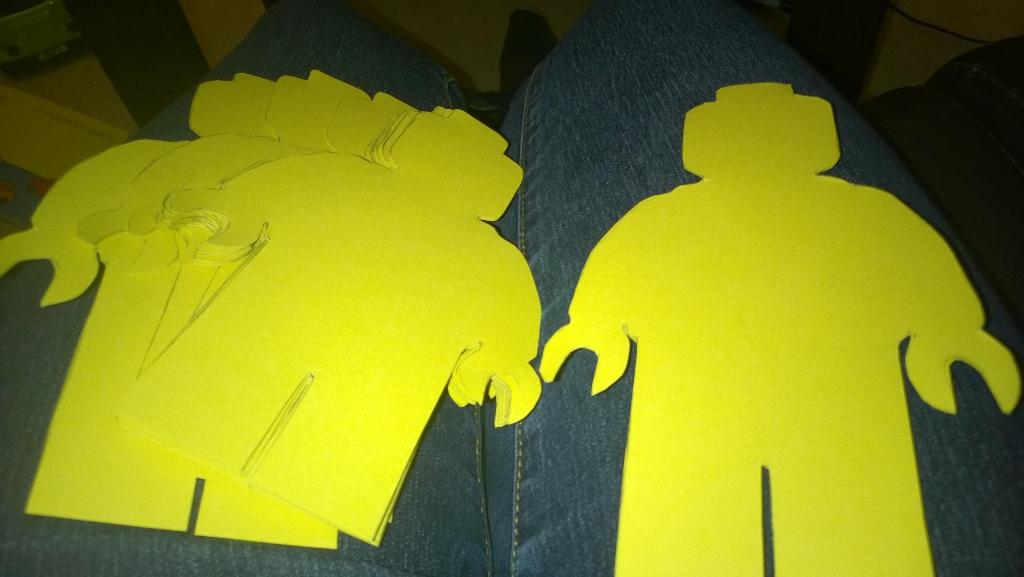 Lego brick game
This is a twist from a game my Mum plays with nursery children at her school. Have four coloured cards behind your back and 4 coloured blocks in each corner of the hall. I had decorated them to look like Lego bricks by covering boxes in wrapping paper and then super-gluing circles to the top of them (the things we do eh)! Basically when the music is playing the children dance and jump about and when it stops they have to run to corner. I am sure you can guess what is next...when the person holding the cards pulls one out the children on that colour are out. When you get down to 4 children or less they have to run to different coloured blocks rather than being on the same one. The kids really enjoyed this and we played it quite a few times!
Pin the piece of resistance on Emmet
It couldn't be a Lego party without Emmet involoved or of course a pin the...game! I actually drew this the morning of the party in a rush-the boys have since enjoyed colouring it in. I just cut out red paper 'pieces of resistance' and took blue tac with us. This is quite a good game to do whislt someone brings the food out!
Lego head cake
I simply baked egg sponge in a brownie tin I have which is square with rounded edges, and also a 2 egg sponge in a loaf tin. The square shape made the perfect Lego head shape, and I just cut the loaf cake into the right lengths for the top and bottom parts. I spread yellow icing all over (I used butter icing because I suck at rolled icing!) and then cut two circles for the eyes and cut a shape for the mouth out of black rolled icing.
Lego moulds
These were probably the only thing I really spent money on-Lego figure and Lego brick moulds that I bought on eBay. I melted chocolate into the brick moulds (I had tried using food colouring with white chocolate but it didn't work out) and left to set and then used fondant icing to make the coloured Lego figures-bit tricky to get out so if anyone has any tips on that I would be grateful! These would be great if you wanted to use for making your own crayons too.
Lego party cake cups
Now this year I just did not have the money to spend on plastic tat for party bags, neither the money to buy Lego stickers or anything remotely good to give so I decided the main part Alex usually gets excited about is the sweets anyway! So I filled up some normal plastic cups with some sweets and the Lego chocolate bricks and placed a cupcake on top which had yellow icing and a Lego icing man on top too. Wrapped and tied with cellophane and ribbon to make something simple look a bit nicer!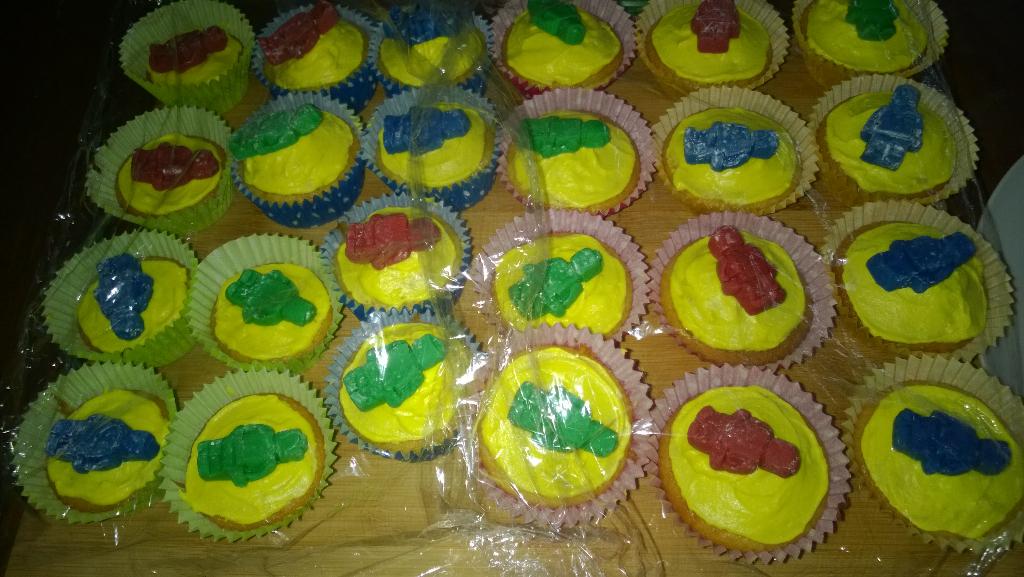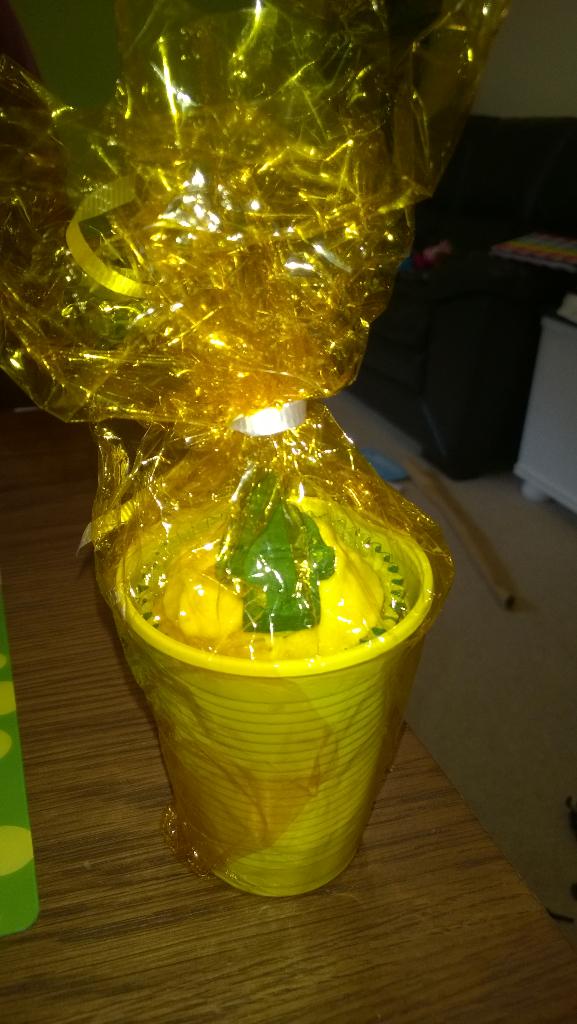 Hope these ideas will be helpful for you, apologies for some iffy photos I forgot to take proper ones on the day as was too busy preparing food and getting everything together!